The Interreg "Atlantic Blue Ports" project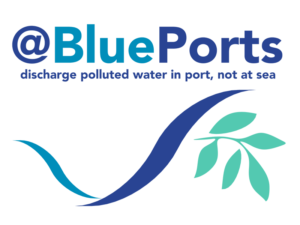 The project "Atlantic Blue Ports" is co-funded by the Interreg Atlantic program (www.atlantic.eu an interregional cooperation program targeting a sustainable maritime economy (green, smart and innovative) for the Atlantic area, involving 5 countries: Spain, Portugal, France, Ireland and the UK.
"Blue ports" was setup in the context of a revision of the European Port Reception Facility Directive (2016-2018) and the entry into force of the IMO Ballast Water Management Convention (2017-09-08).
In theory, these two regulations should push the development of new/enhanced port services, the ports playing their role of service hub for shipping. In practice the topic is all about economy: a balance between technical and operational constraints; sea water protection goals and fulfilment of regulation. The project combines studies involving a multipartite interest group and tests of possible solutions for port based treatment of effluents (oiled water, ballast water, etc.), for sea water quality monitoring, etc.
SeaTopic in the project
In the project, SeaTopic focuses on prototyping sea water monitoring services in ports. The main objective is to increase efficiency and to reduce costs of monitoring activities, enabling data sharing and birth of new services at the cross of port missions: protection of the environment and aid to navigation and port operations. Standard based solutions can help reaching the goal.
Realisations:
Blue Ports has enabled to demonstrate:
Advanced / innovative solutions for oily waste water based on nano-filtration
Port based ballast water treatment with the InvaSave system developed by DAMEN Green (the so far only one certified by the IMO (Jan. 2021))
Smart solutions for environmental management in ports
The results have been discussed during a working session with the Intergroup "SEArica" of the European Parliament. Having the Green Deal as common objective, the conclusions of the project are open topics for further European actions to sustain the development of Green Ports.
Another objective is to submit recommendations to the IMO to facilitate smooth implementation of the IMO Ballast Water Management Convention.
SeaTopic contributes to these activities including transversal ones such as dissemination.
More information: www.blueportservices.com ; contact@seatopic.com