Fabienne Vallée
Born in 1960 in Rennes, France, doctor in physics and a degree of engineer in computing and telecommunication systems
She has been working for 14 years for the telecom and then space industry as project and program manager for various customers: French Armey, France Telecom, Alcatel and Alcatel Space she joined in 1994. Within the European Space Agency funding programs she setup and managed R&D projects and a private/public interest network to boost the market of space telecommunication, leading to the ESA "Integrated Applications Program".
Since 2004 she has then been working for economic development agencies, public authorities and with the advisory groups of European Commission on the new maritime, innovation and clusters policies. In 2005 she joined the science park of Brest as manager of European and inter­national cooperation, working in tight relation with overseas maritime territories and poles of competencies. She setup several conferences and seminars, managed working groups and R&D programs on marine environmental technologies and oceanography, maritime surveillance/ safety, marine energy, and the use of ICT in the maritime sector (e.g. MITS, "Maritime Infor­mation Technologies and Services," a network setup in 2007).
She also worked for structuring international cooperation in the maritime sector, in response to common challenges such as innovation and Blue Growth. One result is the international mari­time innovation network "MITIN" (www.mitin-network.org) created officially in 2012 with 20 maritime regions/ poles of competencies. She is animating the network as general secretary and organizes its annual symposia.
In 2010 she was selected as expert by the international innovation network IASP to help maritime regions setting up science parks, clusters and incubators.
Roberto Mayerle
Professor and Director of FTZ, University of Kiel since 1996, coastal research and hydraulic engineering;
He is experienced in the fields of coastal geosciences, engineering and environmental sustainability, expert in the development and application of numerical models and information systems for the management of coastal areas. Since 15 years he engaged in the development of integrated coastal monitoring systems and of decision making systems, for various applications and in particular "sustainable aquaculture". Currently he is the Director of the Research and Technology Centre West Coast of Kiel University and coordinator of several international projects.
He graduated as a civil engineer in 1979 in BRAZIL, PhD at the University of Newcastle-upon-Tyne, UK, in 1988. Development of multi-dimensional flow and sediment transport models in close cooperation with the US Army Engineers at the National Centre for Computational Hydroscience and Engineering in Oxford/USA in 1989-1992. Since 2001 Manager of the Train-Sea-Coast Program of the United Nations Germany, United Nations, Division of Ocean Affairs and the Law of the Sea. Office of Legal Affairs, New York, USA.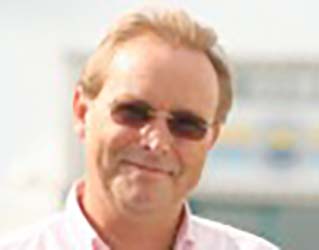 Heinz Schelwat
Heinz Schelwat is managing director of Sea and Sun Technologies, a company providing advanced techniques and solutions for the maritime sector, in particular in the fields of marine environment, marine bio-resources and energy.
The company Sea & Sun Technology GmbH has been established in 1998 in Trappenkamp. The core competences are in the development, production, and distribution of high technologies and integrated solutions for water measurement, from specialized sensors to the provisioning of systems and their calibration and validation, from a single source. One noticeable result is autonomous biomimetic underwater system. Combining these core competences on various applications, and in particular aquaculture, the company developed a biotechnological production of micro algae and the engineering of industrial processes. The activity initiated a new development area for the company with completed solutions for the production and valorization of micro-algae for sustainable aquaculture and bio-energy in particular.
Web site: www.sea-sun-tech.de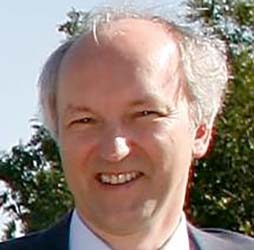 Thomas Helzel
Thomas HELZEL, President and company owner of HELZEL Messtechnik GmbH, Germany, he acquired a Diploma in High Frequency and Communi­cation Electronics at the University of Applied Sciences Lübeck in 1980.
He was engaged as scientist at Philips Research Laboratory in Hamburg from 1980 to 1989 and then as Head of Development at Landwehr Eletronics GmbH from 1980 to 1989. Thomas Helzel and Matthias Kniephoff founded their company in 1995, joining their competencies in ocean measurement techniques including sensors and signal processing. The company specialized in remote sensing techniques for physical oceanography. They developed a HF radar with a market worldwide. Thomas Helzel is member of IEEE since 1987 and the company is member of the Maritime Cluster Schleswig-Holstein and GMT, Germany.
Website: www.helzel.com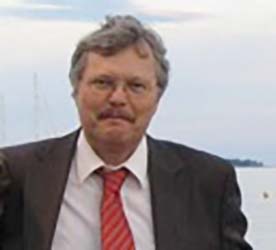 Gunnar Tietze
After studying mathematics and physics Dr. Gunnar Tietze, 64 years old, specialized in marine geophysics. His professional career began 1977 with Preussag Meerestechnik in metalliferous ooze explo­ration. He was a research fellow at Kiel University before founding Geophysik Consulting for shallow subsurface reconnais­sance. He developed scientific services and data acquisition systems. 1994 he became managing director of Geomar Technologies engaged in marine deep sea equipment among others. 1998 he founded GeoTopic Hydrographie. Teamed with other companies, he established the German Hydrographic Consultancy Pool w.V. proving his strong networking capabilities. Between 2011-2014 he engaged as secretary of Littoralis, Brest, a French-German platform for ICZM (Integrated Coastal Zones Management). In recent years he was engaged in coastal surveillance and offshore renewable energies working with maritime industries. Since 2009 he engaged in the development of French-German cooperation in the maritime sector, and in the development of the MITIN network and its "COOS" (coastal ocean observing system) program.
Website: www.geotopic.com